Carlsbro Csd100 R Electronic Drum Kit 7 Piece Digital Set Compact Foldable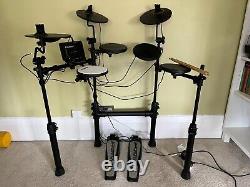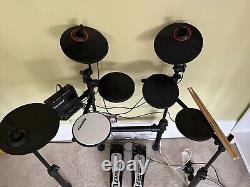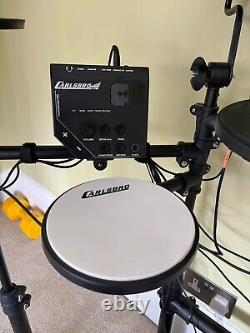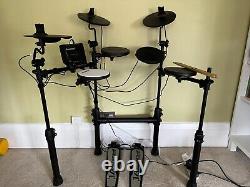 Unwanted Christmas present for my son, 8 months old. Opened, tried twice and never used. The Carlsbro CSD100 R 7-Piece Electronic drum kit comprises of the Commander 100 sound module, 4 drum pads, 3 cymbals including a dual zone ride cymbal and a telescopic fully height adjustable frame. The Commander 100 sound module features 10 preset drum kits, 108 percussion voices, 10 demo songs, auxiliary input and a metronome. A natural choice to add to the increasing range of popular Carlsbro CSD kits.
Perfect for Live performance or studio recording sessions. Compact foldable telescopic frame for perfect height adjustment, Ride provides Ride and Ride Bell Sound.