Efnote 3 E Drum kit (white) plus full rack and bags in excellent condition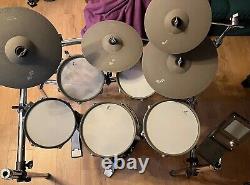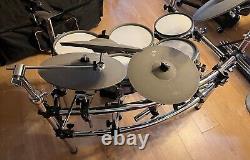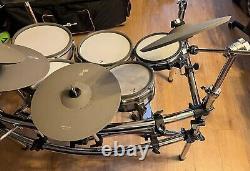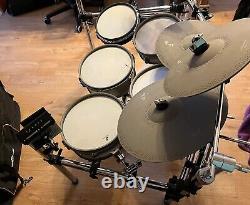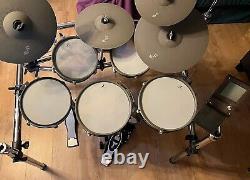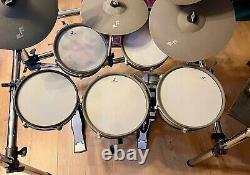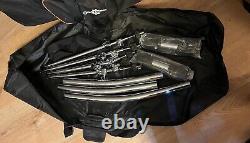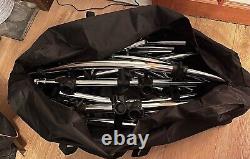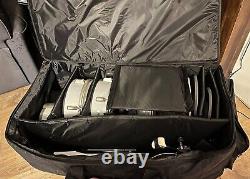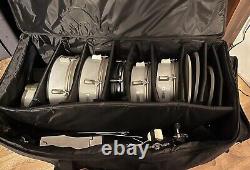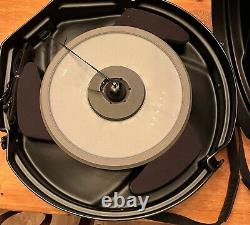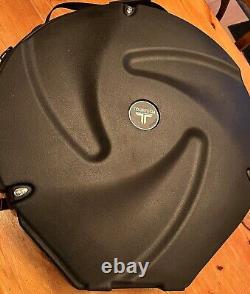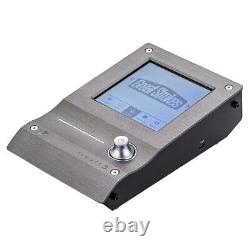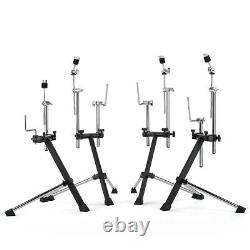 I'll start with I absolutely love this kit - hate to sell, but I've got too many instruments, and not enough room. This is sitting in the bag ready to go - unfortunately (for me) only a few months of light use. I've priced the kit for less than the cost of a new kit, so basically the rack is free. It comes with the original lamda stands, and a full rack (with extras). I play centre hi-hat, so cymbal in the centre is the hat. The rack is set up to allow for quick changeover to normal hat (left or right side). I've also moved the brain to the right side, so there are extra cables included to allow for this. The rack also comes with a lot of extra pieces, so it should be able to be set up in almost any configuration.
This kit is awesome, no issues, and comes with a lot of extras (listed below). Any questions, please let me know! Complete Efnote 3 drum set. 1x 8" x 3" Bass drum pad. 1x 12" x 4" Three-zone snare pad.
2x 10" x 3.5" Two-zone tom pads. 1x 12 "x4" Two-zone floor tom pad. 1x 12 Two-zone hi-hat pad with controller. 2x 14 Three-zone crash pads with stop function.
1x 16 Three-zone ride pad with stop function. 4x Lambda tripod stands with holders for all drum and cymbal pads. KitRig Drum Curved Bar 1100mm long - 2. KitRig Drum Vertical Bar 900 mm - 2.
KitRig Drum Connecting extensions - 2. WHD 10 Dual Zone Mesh Drum Expansion Pad. Gear4Music heavy duty kick drum pedal. Electronic Drum Kit Bag with Wheels.
Bags for hardware - 2. Cables to allow to put the brain left or right side. Extension cable for hi-hat pedal to allow it to sit anywhere. Tourtech hardshell cymbal carry case.
Drum module with touch screen and aluminium case. Integrated USB audio interface (8 Out / 2 In). Bluetooth for audio in and MIDI.