Millennium MPS-850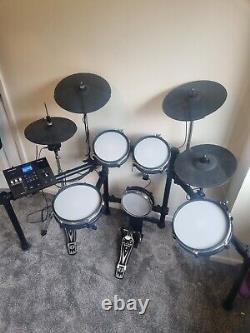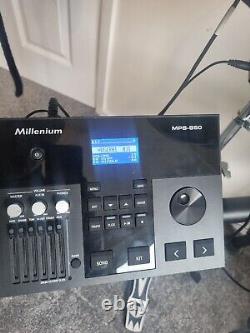 Millennium MPS-850 in good condition. There is an extra mesh head drum that comes with the kit which has lost sound when triggering so will need re-soldering on the inside but is an easy job for someone who knows what they're doing.
There is also a missing screw on one of the cymbals to hold it still which means it spins on it's axis but still plays fine. Rest of the kit also plays perfectly.
Message if you have any questions.