Roland electronic drum kit td11 with upgrades on hardware and drum kit samples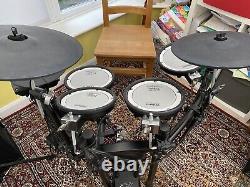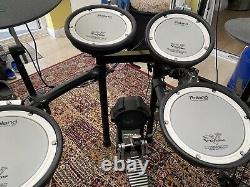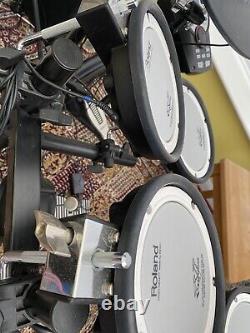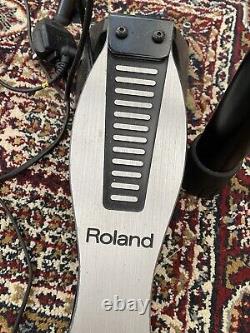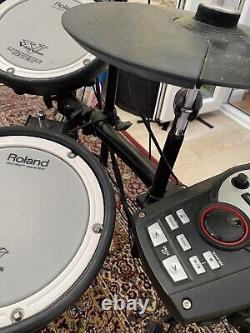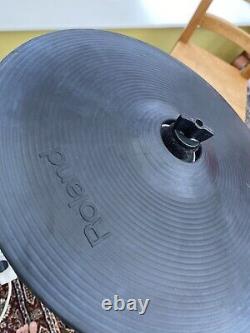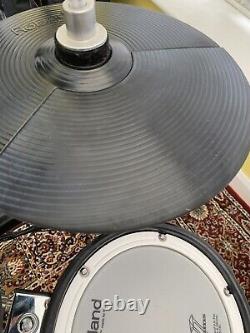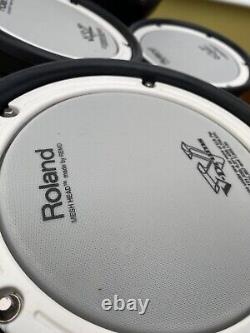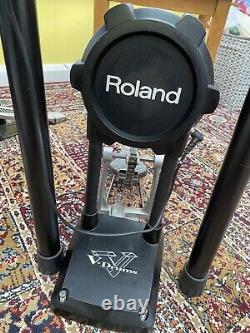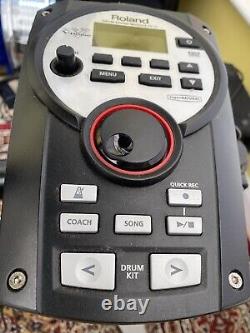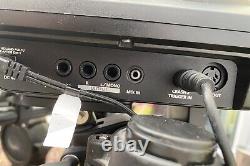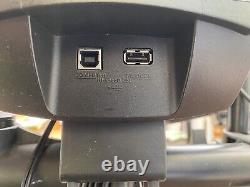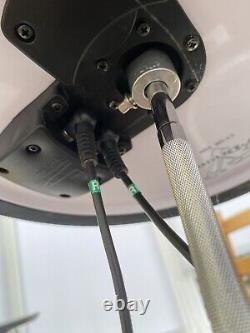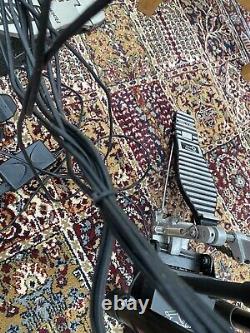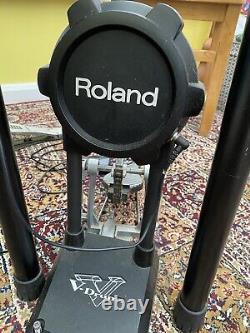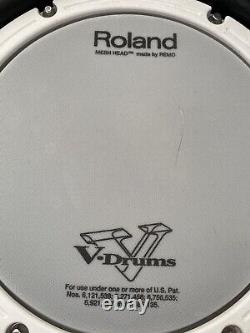 A modified, well-looked-after Roland electronic drum kit for sale. Drum pads have been upgraded to Roland mesh heads so the kit is really responsive and acts just like an acoustic kit. The cymbals are also a lot of fun and have different sounds to them depending on where they are struck. The ride cymbal has also been replaced and upgraded so has a number of different sounds. The Roland TD11 has a nice variety of live and synth sounds, including studio kits and sounds suited to genres like pop and punk, dance, electronica and reggae. Later models are also based with a lot of the spec from the earlier models such as the TD11. There are options of plugging into preamps etc to record as well as ways to rig up music to play along to although I've never used this option and just played along live with the kit amped up. This Roland kit has been kept in a safe, dry space and not moved from its studio position so is in really good condition. Although if it needs to be moved it'd be really easy to do so! The leads have been tied neatly together and labelled, meaning it'd be easy to put back together and set up time is no different to an acoustic kit.
It can be run through a standard bass or keyboard amp or a guitar amp if low in volume. Honestly, I've also really enjoyed playing it unplugged for those quick practise moments with the cymbals sounding like practise pads and the mesh heads with lots of texture and dynamic.
The kit itself is currently set up left handed but is easily moved back to standard set up and will be moved around prior to collection. Please see the accompanying video for a test of the sounds and to prove everything is in perfect working order. Collection / viewing in person from Bishops Waltham (Winchester, Hants).
Pricing is already at the cost I'm willing to sell so no unrealistic haggling or time wasters. Many thanks for your interest!