Roland TD-25KV Electric Drum Kit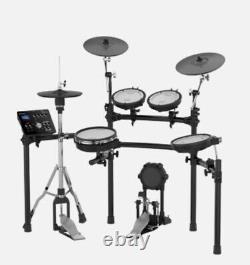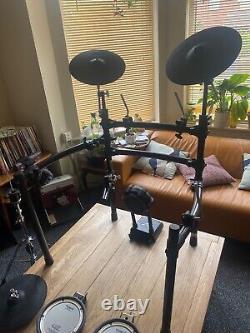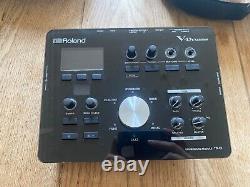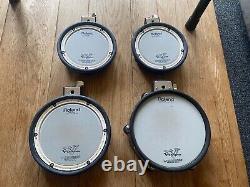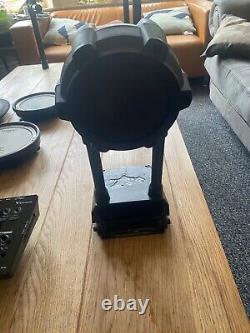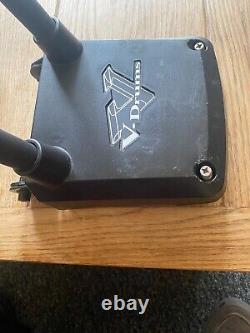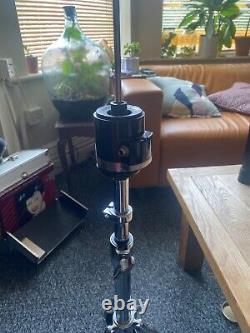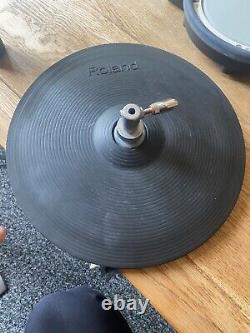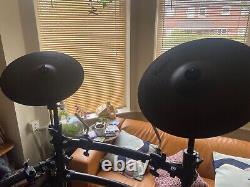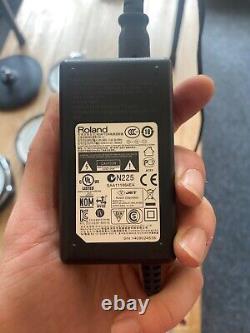 Roland TD-25KV Electric Drum Kit. 1 x PDX-100 10 Snare Pad. 2 x PDX-6 Pads for Toms 1 and 2. 1 x PDX-8 for Tom 3.
1 x VH-11 Hi-Hat Pad (with electronic clutch sensor). 1 x CY-12C Crash Cymbal Pad.
1 x CY-13R Ride Cymbal Pad. 1 x KD-9 Kick Pad. 1 x Mapex Hi-Hat Stand.
Everything is in near perfect condition other than the Drum Module missing two rubber knobs, and general wear and tear on the frame but nothing that stands out. All the correct wires and leads are included and bundled together so it's easier to fit around the kit when in use. This I a great tool for practising drums and has helped me greatly, but I don't have a use for it now and I would like to sell it on to a good home so its not going to waste.